Even though Slovakia can be driven west to east in just six hours, or from north to south in as little as two, the country boasts  a number of cultural and natural sights (historical towns, castles, traditional villages, open air museums, mountains, caves, canyons, lakes and rivers). Several places have been declared by UNESCO to the World´s Natural and Cultural Heritage.
The Slovakia tour is a culture & nature tour and it is a sample itinerary, that can be modified according the client´s wishes.
Bratislava-Vienna-Budapest Tour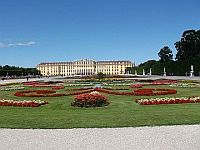 The location of Slovakia in the Central Europe makes it easy to combine the tour of Slovakia with other countries. Bratislava lies just 1 hour drive from Vienna, 2 hours drive from Budapest and 3 hours drive from Prague. The city of Cracow in Poland can be reached from the northern towns within 1 or 2 hours by bus or by car.
Bratislava – Vienna – Budapest tour is a sample itinerary of a tour of three capitals. It can be modified according the specific inquiry of the customer.
What to
Know
See
Taste
...
Our offer includes different roundtrips around Slovakia. We make them attractive by including visits of cultural sites as well as natural beauties and of course by tasting local gastronomic specialties. The tours may focus just on Slovakia or if clients want to make a combined tour we are able to handle tours that include also our neighboring countries (Czech Republic, Austria, Poland or Hungary). We organise these trips on request for groups or for individual clients.
We book accommodation in 3* or 4* hotels, professional tour guides speaking different languages and comfortable buses.
Send us your request
and we will prepare a tailor made tour for you. You are welcome to check out some of our sample itineraries to get an inspiration of what can be offered.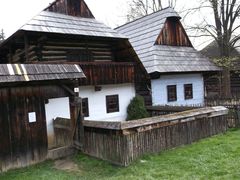 Feel free to give us a direct call
You can get a quick answer by a quick call